EU 4 BETTER CIVIL PROTECTION IN B&H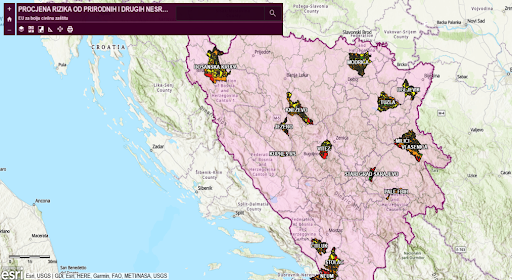 DRM Digitalisation
Civil Protection Mechanism in Bosnia
General Objectives:
– 15 municipalities;
– Critical infrastructure;
– Mapping of risks, impacts and capacities.
Main Outputs :
– GIS database;
– Stakeholder interoperability and efficiency.
INZA in cooperation with the Risk Management Association AZUR, prepared studies in the field of protection against natural and other disasters in Bosnia and Herzegovina and DRM digitalization. According to the methodologies of the European Union, so far the development of plans and risk assessment for natural and other disasters, fire protection for 15 municipalities in the BiH.