INZA HSE MONTENEGRO HIGHWAY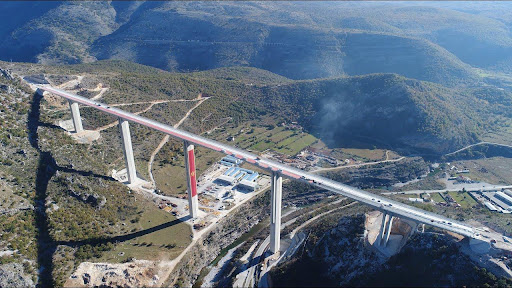 GeoBIM Digitalisation
41 km Highway in Montenegro
General Objectives:
– 15 tunnels;
– 17 bridges.
Main Outputs :
– Maintance elaborate;
– Transporte Security Plan.
INZA Institute performed the following tasks on the 41-kilometer section: 3D mapping and digitalization with GeoBIM technologies, risk assessment, preparation of special and general studies on construction sites, evacuation plans, safety at night, work at height, testing of electrical installations, protective measures in the field fire protection, testing of ventilation in tunnels, proposed measures to reduce the impact of the microclimate in tunnels, training and education of employees in the field of protection and safety.